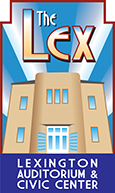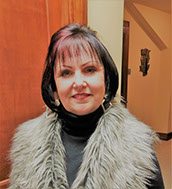 The LEX Elects New Board Member
Dr. Susan Kirkpatrick has been elected to the Board of Directors of the Lexington Auditorium Association. "Susan will be a terrific asset to The LEX," said Whitney Wiedner, president. "With her background in educational leadership, she understands that success for any organization is dependent on being fiscally responsible. Her experience in creative thinking and staying within a budget will be a huge benefit for The LEX."
"My passion and career have been in Education for over 30 years," says Susan. "I earned the degree of Doctor of Education in Educational Leadership and Administration from St. Louis University in St. Louis, Missouri, which prepared me to become an executive level educator. I've worked as a Special Education Teacher with Frances Howell and Orchard Farm Districts in St. Charles, as an Administrator at the Central Office for a special School District of St. Louis County, and as the Assistant Superintendent of Human Resources and Student Services in Grandview." Now retired,
Susan continues her interest in education by serving as a district consultant to assist in creating programs that enhance student potential, and in bringing current programs into compliance.
When asked why she wanted to serve as a board member, Susan explained that she and her husband, Jerry, were drawn to Lexington for the history and its people. "I remember coming to Lexington when we first moved to the KC area and how alive the downtown area was.  I see great potential to bring the city back to life by taking advantage of the knowledge and history of current residents and looking forward to meeting those like myself who are new implants to the city.  The city is growing with new ideas and business that utilize the best of what is here. Residents are introducing innovative ideas to energize the current community as well as attracting visitors and new residents. I am excited to be joining The LEX board and being a part of that growth.  Hopefully my excitement and experience working with community involvement, event planning, budgeting, public relations and working with people from all walks and interests of life will assist me to deepen the work the board does."
Tami Worthington, the board's vice president, added, "I'm super excited that Susan agreed to join our board of directors. She brings a diversity of thought, talent and passion that will nicely round out the group."
The Lexington Auditorium Association is a not for profit organization operated solely by volunteers who depend on donations, event income, and rentals to keep the doors open for the community.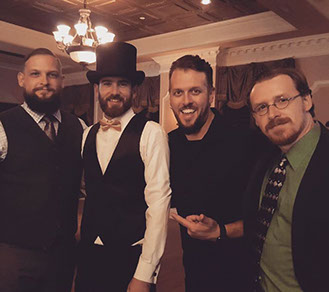 NEW YEAR'S EVE at The LEX
Drive your way straight into 2019 at The LEX on December 31 to dine, drink, and dance to great music by Hudson Drive, preceded by the Alibi Allstars who will warm up things with their with rock 'n roll music of the 50's, 60's, and 70's beginning at 7:00 p.m. Keyboard artist, Perry Beam leads the Allstars with favorite songs like "Take Me Back to Texas," joined by Raymond Beam, lead guitar; Mike Johnson, guitar and bass; Jonathan Morris, rhythm guitar; Hank Beam, drums; and Amanda Woodward, vocals.
Guests will then travel musically through time, heading into the country music of today
with Hudson Drive playing from 8 to midnight. Brian Folkers is the high energy natural entertainer and lead vocalist who helps give the band its charismatic sound. Their playlist includes well known country hits as well as their own classic take on accomplished artists, Luke Bryan and George Strait. As the countdown to year end begins, the band might include their rendition of "Say Goodbye" by American singer Chris Brown.
Sip your favorite drinks from the cash bar, and nibble complimentary hors d'oeuvres, including hearty little bites like Swedish meatballs, brown sugar bacon wrapped little smokies, and strawberry champagne cupcakes. Of course, there will be swag – those traditional hats and noisemakers – and champagne at midnight to toast the New Year, kiss your friends, and prompt those well intended resolutions for the year ahead. Will Baby New Year appear in a top hat, diaper and sash? You never can tell.
Gather your friends for a perfect way to say goodbye to 2018 and hello to 2019 in the revered halls of Lexington's legendary auditorium. Early ticket purchase is encouraged to indicate number of attendees. Pre-sale tickets are now available for $18 from any board member, and online at www.thelexcenter.org. There is no credit card service fee for online sales. The Lexington Auditorium Association absorbs those fees as a courtesy to its patrons. Board members are Patrick Berry, Rick Cottrell, Joyce Emerson, Barb Fay, DeAnna Fritsche, Susan Kirkpatrick, Katie Lichte, Erica Morris, Sharon Propst, Whitney Wiedner, and Tami Worthington.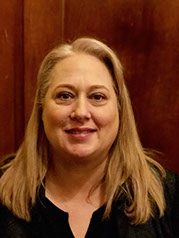 FRITSCHE ELECTED TO LEX BOARD
DeAnna Fritsche, a relatively new Lexington resident, has been elected to the Board of Directors of the Lexington Auditorium Association.
"I'm a longtime Southern California gal, but my husband finally convinced me after eighteen years, to move to Missouri, his native State. It's one of the best decisions of our lives! Lexington is full of generous and wonderful people, and I fall in love with the spirit and pride of this town every day. Even though it's a rural town there is always something going on in our community."
One of the reasons DeAnna gave for joining the board was that she wanted to get more involved in the community and help bring more exciting events to Lexington. "One of my favorite places is The LEX. I'd like to see The LEX be the Event Center that people drive from the "big city" to come to and have a great night out. I can't wait for the New Year's Eve Party with Hudson Drive Band!"
Whitney Wiedner, board president, says "DeAnna will bring new energy to our board. As a business woman, she knows how to stretch resources to achieve the most benefits, and understands current, important trends of digital media, which will help advance marketing efforts for The LEX. She is creative, thinks outside the box."
Tami Worthington, the board's vice president, echoed Whitney's remarks. "DeAnna's daily interactions with her clients are surely why she is so approachable and friendly. Making connections with people goes a long way these days. I'm excited to have her on the board."
As a licensed Esthetician/CIDESCO Diplomat, and Cosmetologist, DeAnna provides full body care to her customers. Additionally, she is training to be a licensed barber. She and her husband, Chris Fritsche, site administrator at The Battle of Lexington State Historic Site, have two adult children and two grandchildren.
The Lexington Auditorium Association is a not for profit organization operated solely by volunteers who depend on donations, event income, and rentals to keep the doors open for the community.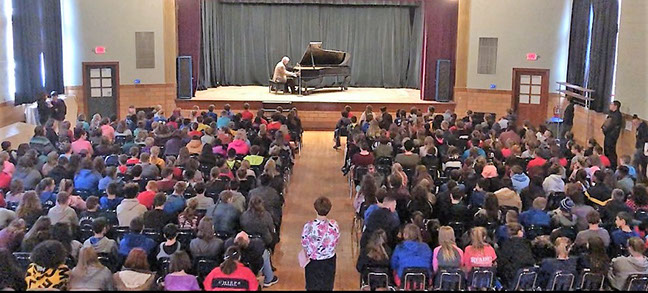 RAGTIME MUSIC DELIGHTS AUDIENCE
An Evening of Ragtime with internationally acclaimed pianist, Bob Milne, was an unforgettable night of entertainment at The LEX on Friday night, Oct. 26. Brief remarks by Abigail Tempel, immediate past president of the Auditorium Association, were followed by welcoming words to Milne on behalf of the City by Mayor Fred Wiedner, recognizing Milne's designation as a national treasure by the Library of Congress. Milne's musical selections focused on those with a rich Missouri heritage, and were accompanied by casual, often humorous, conversation about the composers, their lives and inspirations from the social and cultural conditions of the early 1900's. Milne engaged his audience by having them guess several composers whose music was more familiar to them than the composers. One such composer was Percy Wenrich, known as "The Joplin Kid" from Joplin, Missouri. Wenrich's contributions to the ragtime genre include such favorites "Put on Your Old Grey Bonnet" and "Moonlight Bay." Milne then gracefully eased his audience into singing along to "When You Wore a Tulip."
Undoubtedly the most famous among the Missouri composers was "King of Rag," Scott Joplin, a street performer who was born in Arkansas, settled in Sedalia before moving on to St. Louis and New York. His most famous composition is "Maple Leaf Rag," followed by "The Entertainer" which reached international prominence when it was used as the theme music for the 1973 Oscar-winning film The Sting. Anyone in the audience with Milne at The LEX will tell you about the connection between "The Entertainer" and sweet, cold watermelons. Milne received a standing ovation at the conclusion of his performance, giving high marks to the Sohmer concert grand piano for its sharpness and clarity. The piano is on permanent loan to the auditorium from the GFWC Woman's Club.
Following the concert, a reception was held for Milne and his wife, Linda, at Gallery1029, hosted by owners Patrick Berry and David Bohling.
Mr. Milne also performed a day earlier at The LEX for the students at Lexington Middle School as part of the educational outreach program gifted to students by the Lexington Auditorium Association's Performing Arts Fund. Milne told the students they could play the piano, too, if they put their minds to it. He stated later that the students were the best audience that he has ever performed for at their age.
The Lexington Auditorium Association is a not for profit organization operated solely by volunteers who depend on donations, event income, and rentals to keep the doors open for the community.